Dr Maria Sharmina is Lecturer in Energy and Project Management at the Tyndall Centre for Climate Change Research in the School of Mechanical, Aerospace and Civil Engineering, University of Manchester. In 2014 she obtained an ESRC Nexus grant to investigate how energy, food and water are connected in the UK policy-development process. She has also worked on a range of other funded projects including: the EPSRC's Shipping in Changing Climates project; the 'Designing Sustainable Supply Chains' project sponsored by a major retailer; and, a project identifying research methods for modelling energy and water demand funded by University of Manchester Research Institute. Through the University's Researchers into Management programme (accredited by the Institute of Leadership & Management), Maria has developed skills in research project management, team leadership and strategic planning. Previously she completed her PhD within the Tyndall Centre. Prior to that she did a Master's programme in Economics at Central European University, combining it with research at the Center for Climate Change and Sustainable Energy Policy (Budapest, Hungary) and in the Institute of Energy Research at Joanneum Research (Graz, Austria). Maria obtained her first degree at the Far-Eastern National University (Vladivostok, Russia) specialising in Global Economy and International Management, graduating 'summa cum laude'.
CONSULTANCY and KNOWLEDGE TRANSFER
Maria has undertaken consultancy projects with the Co-operative Group, Manchester City Council and Oxfam International. She regularly gives public talks about climate change and sustainability, and engages with policy-makers (e.g. submitting written evidence to the House of Commons Energy and Climate Change Select Committee) and the media (e.g. writing for OpenDemocracy.net).
TEACHING
Maria has a strong interest in pedagogy relating to sustainability, energy, supply chains and innovation. She strives to deliver engaging, thought-provoking and research-informed teaching at both undergraduate and postgraduate levels. Some of the courses she has taught include Sustainable Innovation Management, Cases in Sustainable Development, Sustainable Business, Renewable Energy and Clean Technology, and Environmental Problems.
Role at Council
Theme Co-ordinator: Energy and Emissions
Research Interests
Energy systems; Emission scenarios; Renewable energy; Russia's climate and energy policies; Shale gas; Emissions from international trade; Sustainable supply chains
Other website
https://twitter.com/MariaSharmi
Academia.edu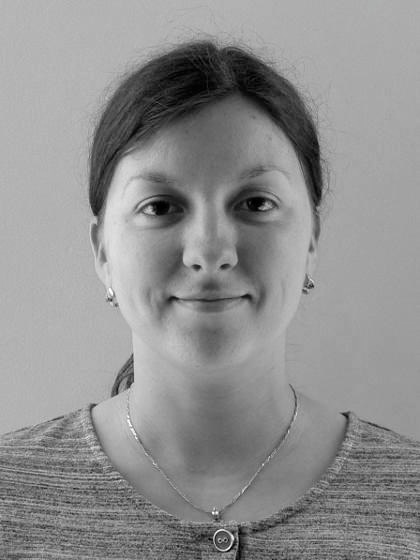 Contact information
E-mail address
Maria.Sharmina@manchester.ac.uk.
Phone
+44 (0)161 275 4308.
Postal Address
Tyndall Centre for Climate Change Research H Floor, Pariser Building Sackville Street Manchester, UK M13 9PL.